Easy red velvet cake without buttermilk
This recipe Red Velvet Cake without buttermilk gift from Allfoodi. I know this is the classic dessert, and also many of your favorite dishes. It is very simple to make red velvet cake you can easily at home. However, there are different recipes that call for buttermilk, but it can be difficult for real and authentic recipes or may not be recommended by some. But this dessert is tasty and has different variations of red velvet cake, which don't need to make with buttermilk.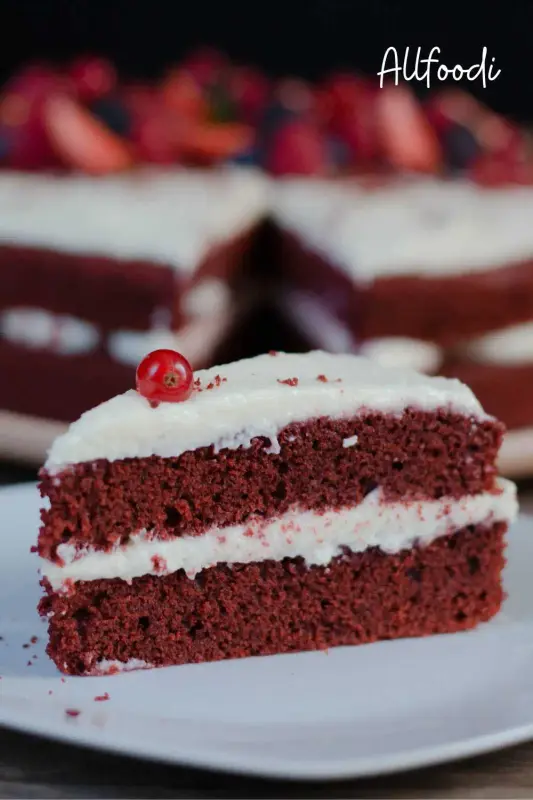 The Southern-style red velvet cake is famous in different countries including Ireland, the UK, South Africa, and the Caribbean. Every country has its own variation but we need to make it with simple ingredients, everyone can easily buy from stores and make a delicious cake.
Despite these slight variations, both versions are beloved for their moist texture, distinctive flavor, and stunning appearance. Whether enjoyed as a dessert after a family meal or as the centerpiece of a special occasion, Red Velvet Cake continues to be a crowd-pleaser across the globe.
In this article, we will explore how to make a delicious Red Velvet Cake without buttermilk, so you can enjoy this indulgent treat no matter what ingredients you have on hand.
Why Red velvet cake without Buttermilk is So Good:
Rich and chocolatey flavor.
Moist and fluffy texture
Cream cheese frosting
Versatility
Eye-catching appearance
How To Make It:
1

Preheat your oven to 350°F (175°C). Grease two 9-inch round cake pans and line them with parchment paper.

2

In a large mixing bowl , Add the sugar, flour , baking power, cocoa powder, salt mixed dry ingredient.

3

In a large separarte bowl add oil , eggs, milk, vanilla exract (liquid or powder) and also red food color, mixed these ingredient.

4

Now add the dry ingredient into wet ingredient and make sure don;t stop mixing you need to mix gradually while add the ingredient. When the batter is smooth and well combined you will stop.

5

In the end you need to Add the white vinegar and stir to combine.

6

Now add the batter in mold and Bake for 30 mint. or inserted the toothpick into the cake if toothpick is clean your cake is ready , if wet then you need to increase time.

7

Now time for takeout the cake from oven and cook for 10 mint.

8

Once the cakes have cooled, frost them with cream cheese frosting or your desired frosting.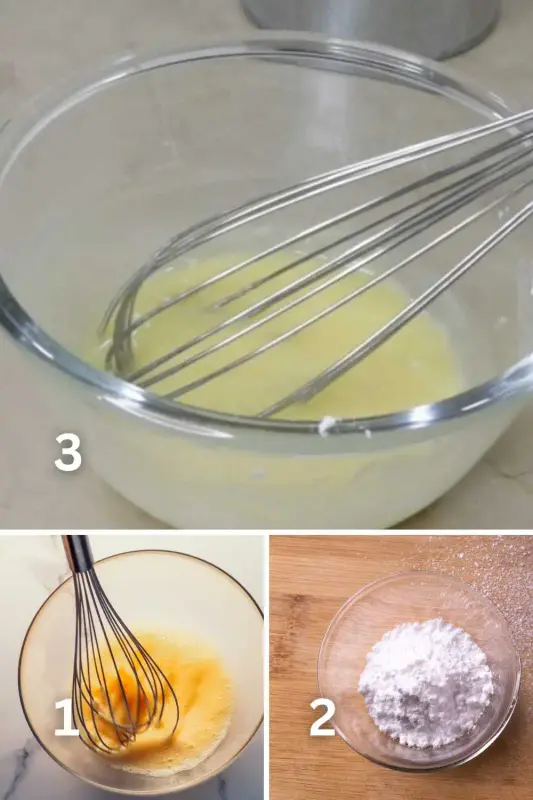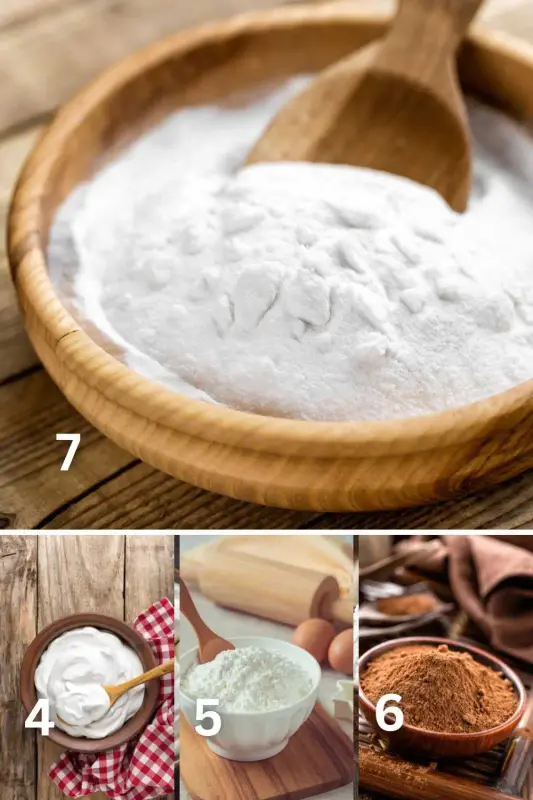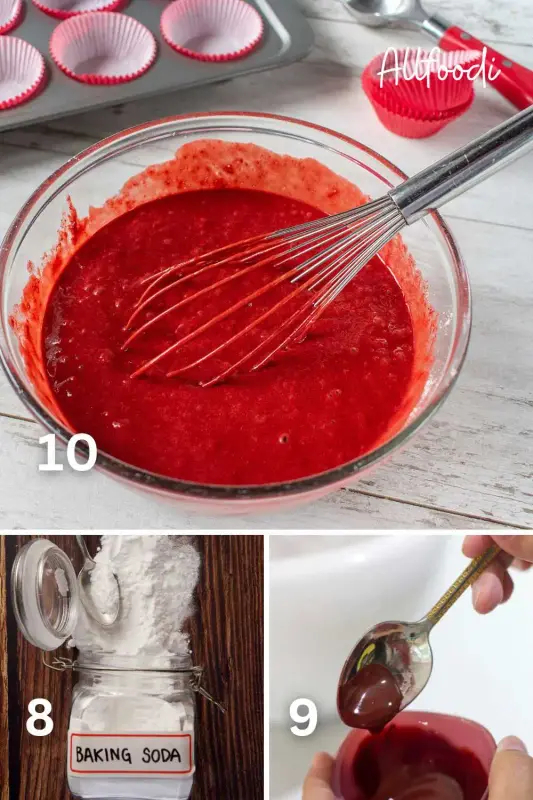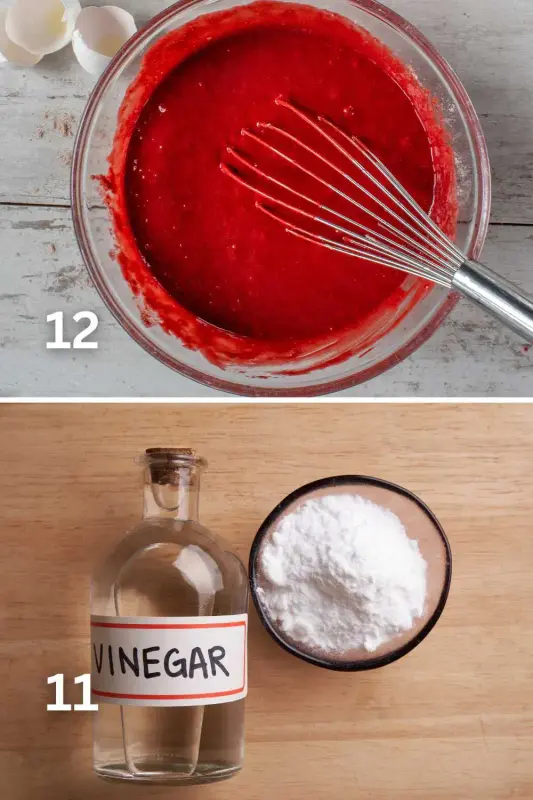 Chef Tips:
1

If you need a rich chocolate flavour make sure Use high-quality cocoa powder.

2

Most important tip is all the ingredient must be room temperature.

3

Don't overmix the batter, as this can lead to a tough cake. Mix until just combined.

4

If you need vibrant color then make sure use high quality red food color.

5

if you have whole milk which good but if you don't have then you can add almond milk.

6

if you like mosit cake you can brush the cake layers with sugar syrup.

7

Let the cakes cool completely before frosting them, as warm cakes can cause the frosting to melt and slide off.
Summary
Reviewer
Review Date
Reviewed Item
Easy red velvet cake without buttermilk
Author Rating
Recipe Name
Easy red velvet cake without buttermilk