Chinese Recipes
Chinese cuisine is famous for its delicious and diverse dishes. One popular recipe is fried rice, made by stir-frying cooked rice with vegetables, eggs, and soy sauce. It's easy to make at home and a great way to use up leftover rice. Another favorite is sweet and sour chicken, which features crispy chicken pieces coated in a tangy, sweet sauce made from vinegar, sugar, and ketchup. For a healthier option, try steamed dumplings, where a flavorful filling of meat or vegetables is enclosed in a delicate dough wrapper and steamed until tender. These simple Chinese recipes are not only tasty but also fun to prepare, bringing a taste of China to your kitchen.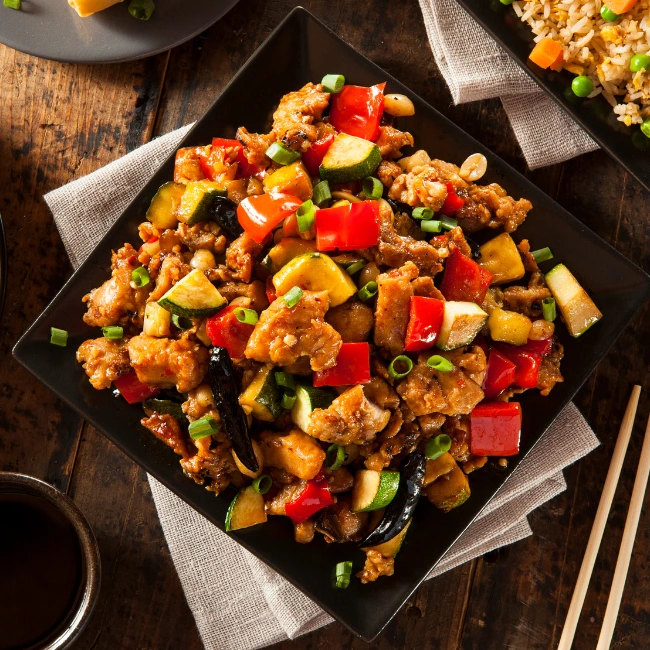 Reader favourite
Best kung pao chicken recipe
Stir-fry chicken with bell peppers, peanuts, and a zesty sauce made of soy sauce, vinegar, sugar, and chili sauce. Quick, flavorful, and perfect with rice!
Read More