Vegan chick fil a sauce recipe
If you're a food lover with a preference for vegan dishes, we have an exquisite treat for you and your family. Our vegan Chick fil A sauce recipe offers a delightful twist on the classic fast-food condiment, without compromising on flavor or dietary choices. In this article, we'll guide you through the process of creating this mouthwatering sauce step by step. Whether you're a vegan enthusiast or simply looking to diversify your culinary repertoire, this recipe is sure to satisfy your taste buds. Let's get started!
Why Vegan Chick-fil-A Sauce is the Best
Plant-Based Goodness:
The vegan Chick-fil-A sauce offers a guilt-free indulgence, as it is completely plant-based. It is suitable for vegans, vegetarians, and those following a plant-based diet.
By opting for this sauce, you can enjoy the iconic Chick-fil-A flavor while adhering to your dietary choices and embracing a compassionate lifestyle.
Healthier Alternative:
Unlike the original Chick-fil-A sauce, which contains dairy and eggs, the vegan version is free from animal products and cholesterol.
This sauce is lower in saturated fat and calories, making it a healthier option for those mindful of their dietary intake.
Customizable to Taste:
One of the chief advantages of making your own vegan Chick-fil-A sauce is the ability to tailor it to your preference.
Adjust the sweetness by adding more or less maple syrup, or play with the tanginess by adding additional mustard. Personalize the flavors to suit your unique palate.
Versatility
The vegan Chick-fil-A sauce is incredibly versatile and can be used in various ways.
Use it as a sandwich spread, dipping sauce, salad dressing, or marinade. Its creamy, tangy profile adds a delightful twist to any dish it accompanies.
Made with Common Ingredients:
You don't need to search high and low for specialized ingredients to make this sauce. The recipe utilizes common pantry staples that are likely already in your kitchen.
Vegan mayonnaise, maple syrup, mustard, and spices form the foundation of this delicious sauce.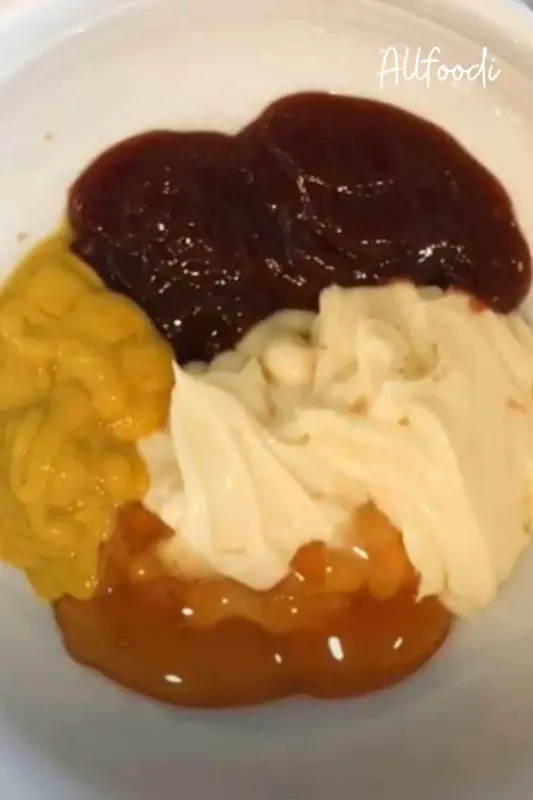 Chief Tips for Perfect Vegan Chick-fil-A Sauce:
Quality Ingredients:
Opt for high-quality vegan mayonnaise and choose organic ingredients whenever possible. This ensures a superior flavor and healthier sauce.
Taste and Adjust:
Taste the sauce as you go and adjust the seasonings accordingly. Not everyone's taste preferences are the same, so feel free to add more or less of certain ingredients to achieve your desired flavor.
Refrigeration Time:
Allow the sauce to refrigerate for at least 30 minutes before serving. This resting time allows the flavors to meld together, resulting in a more harmonious taste.
Storage
Store the sauce in an airtight container in the refrigerator for up to one week. It's best to label the container with the preparation date for reference.
Experiment
Don't be afraid to experiment with additional spices or flavors to make the sauce your own. Consider adding a pinch of cayenne pepper for a spicy kick or a squeeze of lemon juice for added brightness.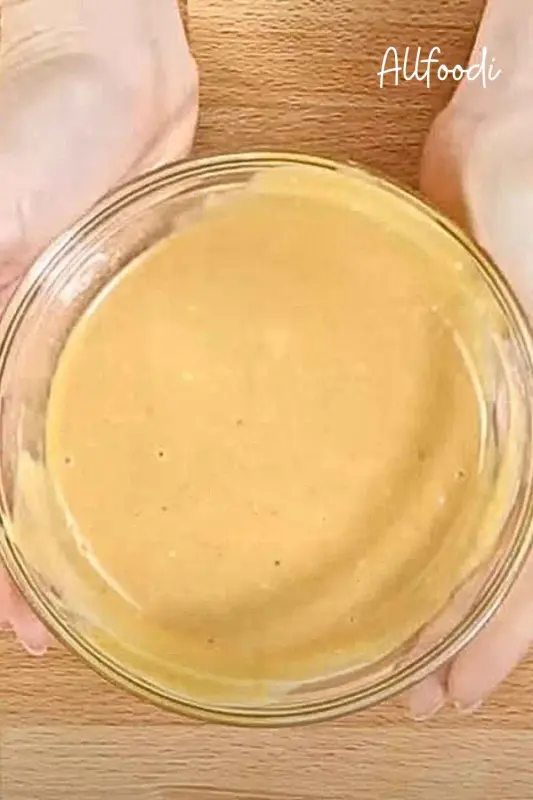 Serving Suggestions:
This versatile sauce complements a wide range of dishes. Here are a few delectable ways to incorporate it into your meals:
Sandwich Spread: Add a generous dollop of the vegan Chick-fil-A sauce to your favorite plant-based burgers or sandwiches. It pairs exceptionally well with crispy breaded tofu, fresh lettuce, and juicy tomato slices.
Dipping Sauce: Elevate your snacking experience by using this sauce as a dip for vegetable sticks, homemade vegan nuggets, or even crispy fries. Its creamy, tangy flavor will add a delightful zing to every bite.
Salad Dressing: Thin out the sauce with a little water or lemon juice to create a creamy dressing for your salads. Drizzle it over a bed of mixed greens, colorful vegetables, and roasted chickpeas for a tantalizing burst of flavors.
Marinade: Marinate plant-based protein sources like tofu, seitan, or tempeh in this sauce for a few hours before grilling or baking. The result will be a succulent dish with a rich, smoky taste.
Summary
Reviewer
Review Date
Reviewed Item
Vegan chick fil a sauce recipe
Author Rating
Recipe Name
Vegan chick fil a sauce recipe