Shimla Mirch Masala Recipe
If you've ever been enticed by the vibrant colors and exotic aromas of Indian cuisine, then this recipe will be a delightful journey for your senses! Welcome to our step-by-step guide on making Shimla Mirch Masala, a North-Indian dish that perfectly balances the crispness of bell peppers with a tantalizing blend of spices. And if you're also a fan of Bhindi Masala Recipe, you'll appreciate the diverse flavors of Indian cuisine.
Are you ready to spice up your culinary skills with an authentic Indian dish? Dive in as we unravel the secrets behind creating Shimla Mirch Masala, one of the hidden gems from India's treasure trove of flavourful recipes. This dish is sure to bring an explosion of taste and colour onto your dinner table!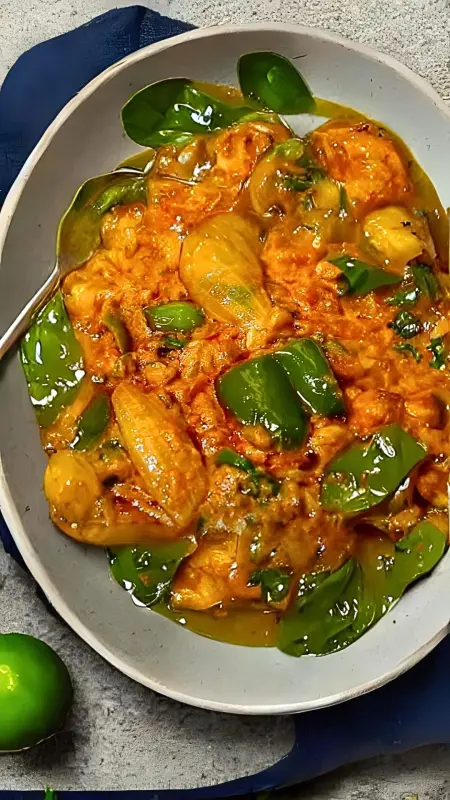 Discover the enchanting world of Shimla Mirch Masala! A recipe that has captured hearts and palates for generations. It's a culinary masterpiece that balances the vibrant flavours of bell peppers and aromatic spices, bringing you a dish that's both comforting and exciting. This Shimla Mirch Masala is a symphony of textures – the bell peppers are tender, while the spices infuse each bite with warmth and depth. With a touch of creaminess from milk, it's a delightful dance of flavours that's truly irresistible. Shimla Mirch Masala recipe is a kitchen favourite, a tribute to the art of Indian cooking, and a dish that leaves you wanting more. Savour it with delight and relish the magic in every bite.
Saira Note:
A delightful culinary experience with her Shimla Mirch Masala recipe. With its easy preparation and rich flavours, this dish is perfect for serving three and showcases Saira's talent for crafting delicious recipes. The marination of bell peppers and onions sets the stage for a fusion of aromatic spices, while the creamy texture achieved with milk elevates the dish. Saira's step-by-step guidance ensures a perfect balance of flavours, from marinating to tempering and achieving the lid-on magic that brings out the best in this Indian-inspired delight. Savour the rich, flavourful goodness of the bell peppers and aromatic spices as you embark on a culinary adventure in your own kitchen. Enjoy the art of food with Saira's Shimla Mirch Masala!
How To Make Shimla Mirch Masala
Step 1: Marination Magic
Start by preparing the marinating, for your Shimla Mirch Masala. Take a mixing bowl. Combine 100 grams of bell pepper (Shimla Mirch) 100 grams of finely chopped onions 30 grams of roasted crushed peanuts 1/2 teaspoon of red chili powder 1/4 teaspoon of turmeric 1/2 teaspoon of garlic powder and 1 tablespoon of dry fenugreek leaves. Mix these ingredients thoroughly to ensure they are well blended. Let the marinade sit for 10 minutes to allow the flavours to come together.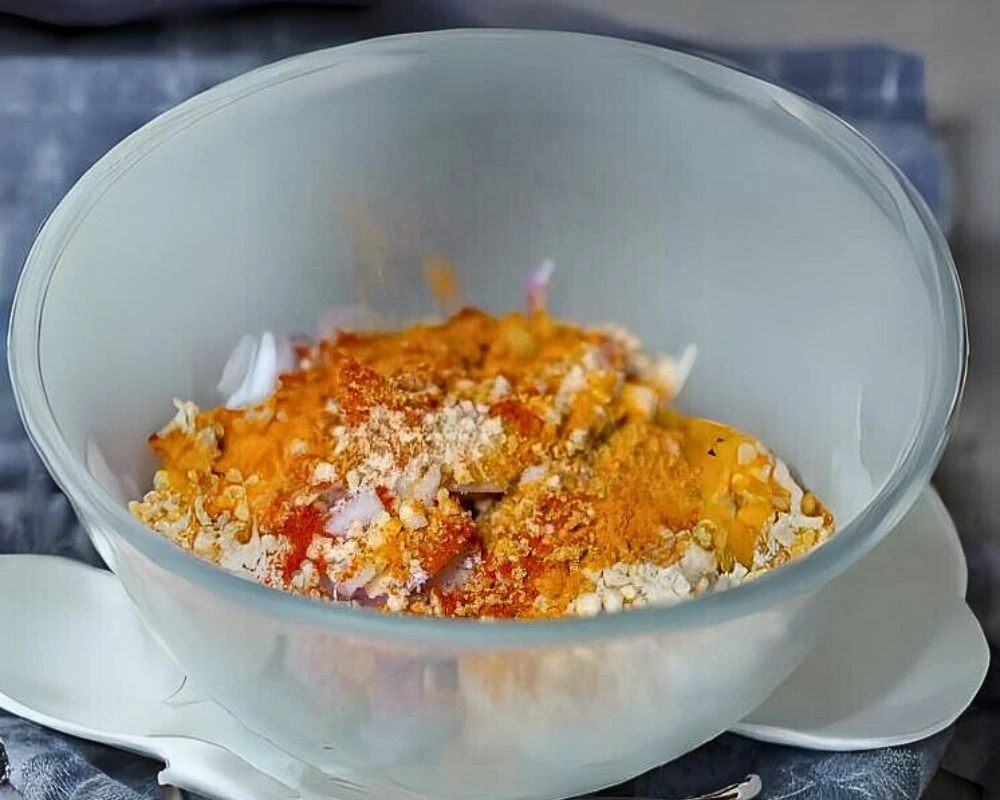 Step 2: Tempering the Flavours
Next heat 2 tablespoons of your cooking oil in a skillet over medium heat. Once the oil is hot add 1/2 teaspoon of cumin seeds 1 teaspoon of seeds 1/4 teaspoon of asafoetida and 1 tablespoon of ginger garlic paste. Stir these ingredients in the oil to unlock their flavours and create a fragrant base, for your Shimla Mirch Masala.
Step 3: Cooking the Marinated Mixture
Now, introduce the marinated mixture from Step 1 into the skillet with the tempered spices. Stir well to evenly combine all the ingredients. Allow this mixture to cook for about 2 minutes, during which the bell peppers and onions will start to soften, and the spices will blend together, generating a tantalizing aroma.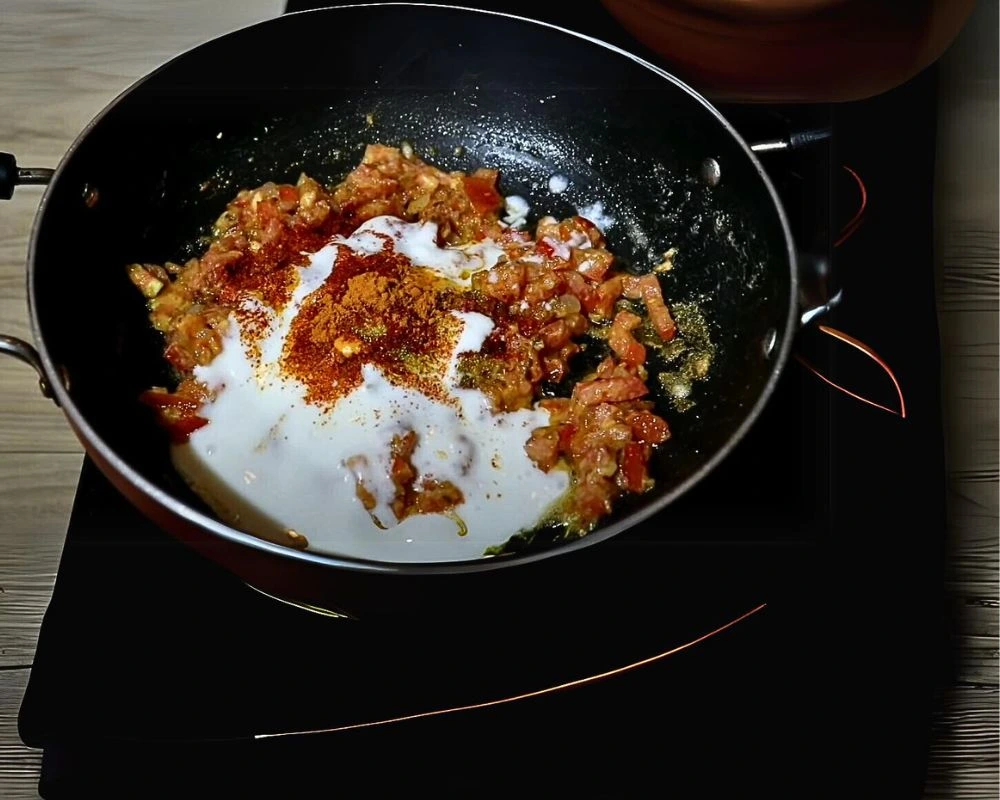 Step 4: Balancing the Flavours
To balance the flavours, sprinkle in 3/4 teaspoon of salt over the cooking mixture. This step will enhance the overall taste of your Shimla Mirch Masala and ensure that the various flavours meld together harmoniously. Continue to cook for an additional 2 minutes to achieve a perfect balance.
Step 5: Creamy Indulgence
Add 140 millilitres of milk to the skillet, introducing a creamy and rich texture to your Shimla Mirch Masala. Allow this mixture to simmer for 2-3 minutes, during which the milk will harmonize with the rest of the ingredients, and the sauce will thicken, creating a luxurious texture.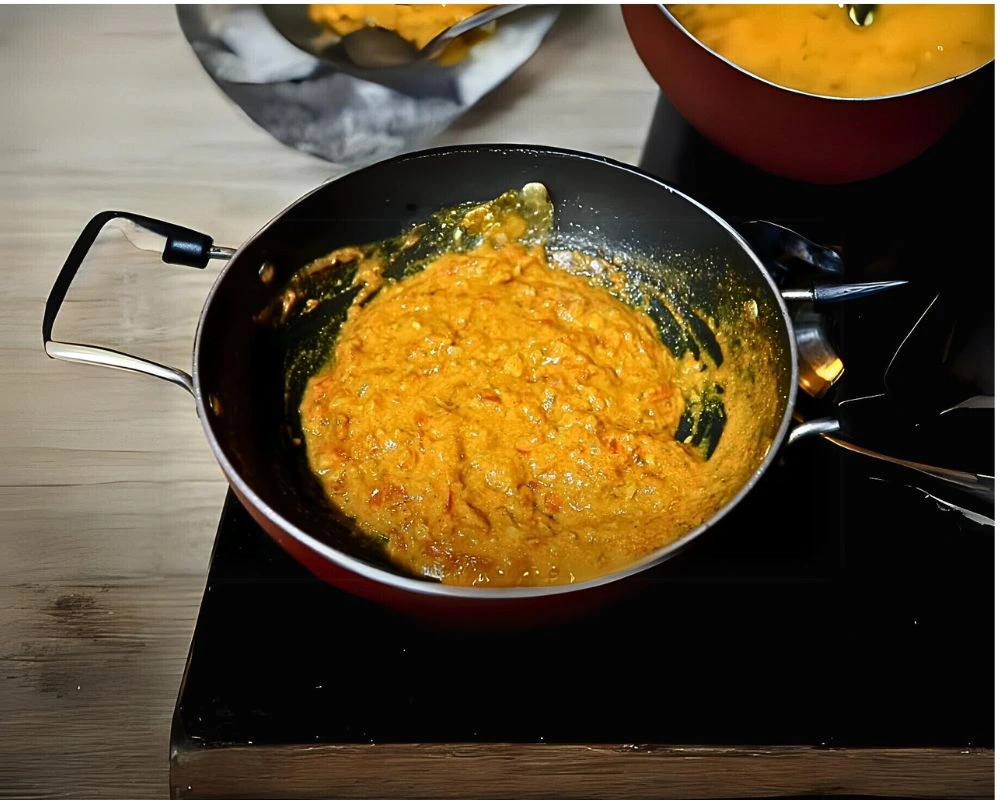 Step 6: Lid-On Magic
Cover the skillet with a lid and let the flavours meld as you cook for 7-8 minutes. This process allows the bell peppers to become tender and absorb the aromatic goodness of the spices, culminating in a delicious Shimla Mirch Masala.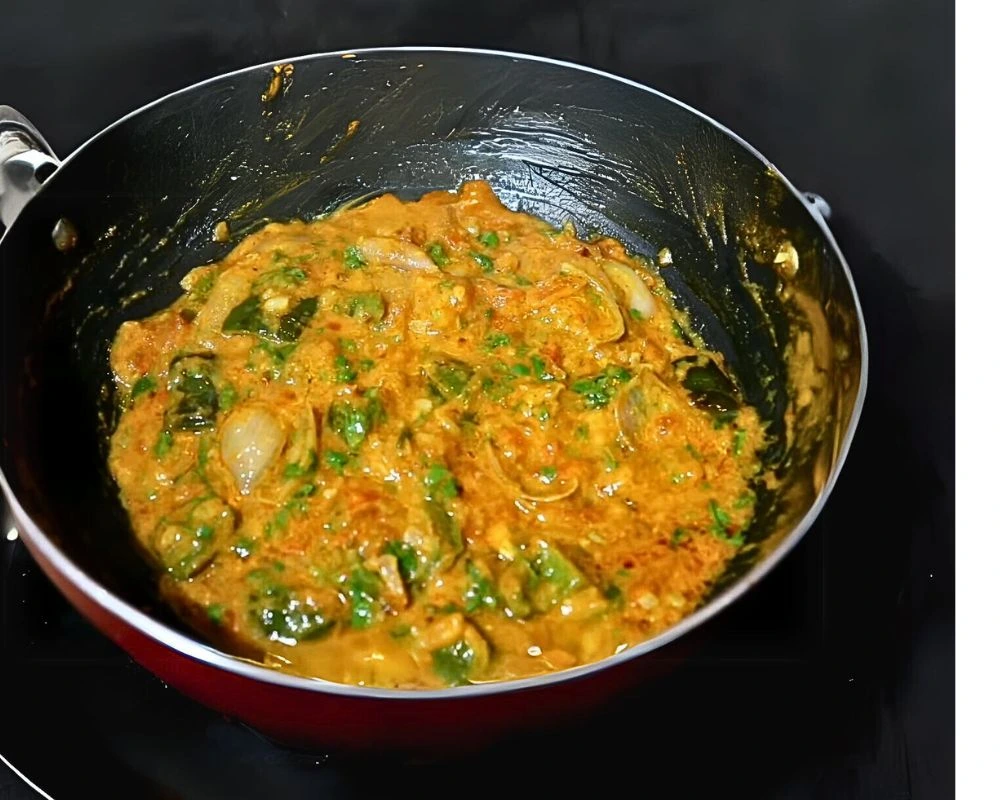 Step 7: Final Stir
After removing the lid, give your Shimla Mirch Masala a final stir to ensure all the ingredients are perfectly combined and ready to be served.
Step 8: Serving Up
Serve this delectable Shimla Mirch Masala while it's still hot, and savour the rich, flavourful goodness of the bell peppers and aromatic spices. This dish is sure to delight your taste buds and make for a satisfying meal. Enjoy your culinary adventure!
Frequently Asked Questions For Shimla Mirch Masala
What are the main ingredients for Shimla Mirch Masala?
The main ingredients are bell peppers (Shimla Mirch), tomatoes, onions, ginger-garlic paste, and various spices like turmeric powder, red chili powder, cumin seeds, and garam masala.
Can I use any color of bell pepper in Shimla Mirch Masala?
Yes, you can use any color of bell pepper but traditionally green bell peppers are used due to their slightly bitter taste which balances well with the flavor of the spices.
What type of dish is Shimla Mirch Masala?
Shimla Mirch Masala is a North Indian curry dish typically served as a side with roti or rice.
Is Shimla Mirch Masala vegetarian?
Yes, Shimla Mirch Masala is a completely vegetarian dish as it does not contain any meat products.
How long does it take to make Shimla Mirch Masala?
It usually takes around 30-40 minutes to prepare and cook Shimla Mirch Masala.
Can I store leftover Shimla Mirch Masala?
Yes, leftover Shimla Mirch Masala can be stored in an airtight container in the refrigerator for up to 2-3 days.
Can I use canned tomatoes instead of fresh ones for this recipe?
While fresh tomatoes are preferred for their taste and texture, you can substitute them with canned tomatoes if necessary.
Is there any alternative to traditional Indian spices if they're not available?
If traditional Indian spices aren't available, you may substitute with common spices such as cayenne pepper or paprika for heat and ground coriander or all-spice for aroma but this might slightly alter the flavor.