How To Make Oat Milk Creamer
Oat milk creamer has taken the culinary world by storm, and for good reason. In this recipe we will learn in simple way of creating your own oat milk creamer masterpiece. Whether you're a coffee lover, health-conscious individual, or simply seeking an alternative to dairy creamer, this DIY oat milk creamer recipe is for you. We'll explore the art of crafting oat milk creamer from scratch, including its benefits, ingredients, preparation, storage, and use. Let's start our delicious journey together.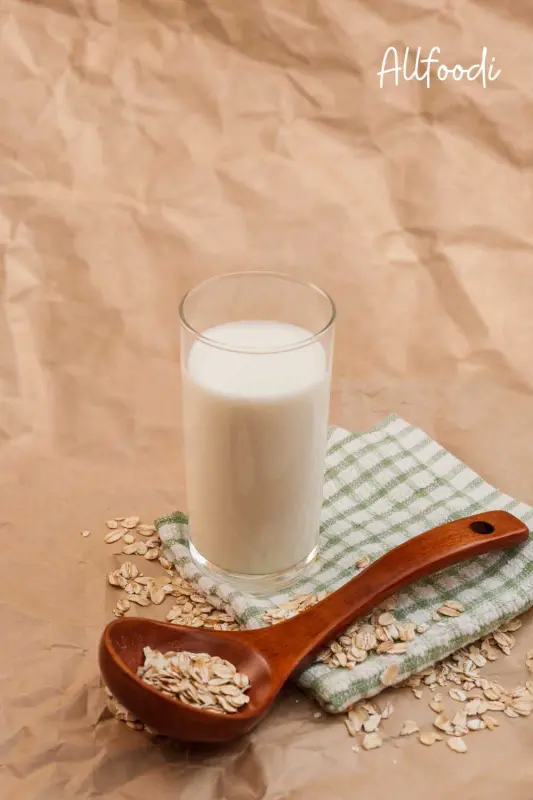 Chef Tips for Oat Milk Creamer:
Quality Oats are Key: Choose quality, non-gluten-containing oats for a softer, creamier consistency.
Natural Sweeteners: For a healthier and more flavorful creamer, opt for natural sweeteners such as maple syrup or honey.
Balanced Consistency: Play around with the ratio of oat to water to get the consistency you want, thick or thin.
Flavor Variations: For extra flavor, don't be afraid to add vanilla, cinnamon or cocoa to your creamer.
Stay Fresh: To ensure freshness and avoid spoilage, make smaller batches; it's easy to make more when needed.
Ingredients
Before we get started, let's take a look at the ingredients you'll need and why they're essential for the best oat milk cream:
Here's What You'll Need:
Rolled Oats: These are your creamer's main source of cream and thickness.
Filtered Water: The taste of your water is affected by the water quality, so it is recommended to use filtered water whenever possible.
Natural Sweetener: To add sweetness i recommand you to choose natural sweeteners such as maple syrup or honey or dates.
Salt: A bit of salt improves the taste.
Optional Flavorings: For a unique flavor, try adding vanilla extract, cinnamon or cocoa powder.
Strainer or Nut Milk Bag: This is essential for the smoothness of your oat milk.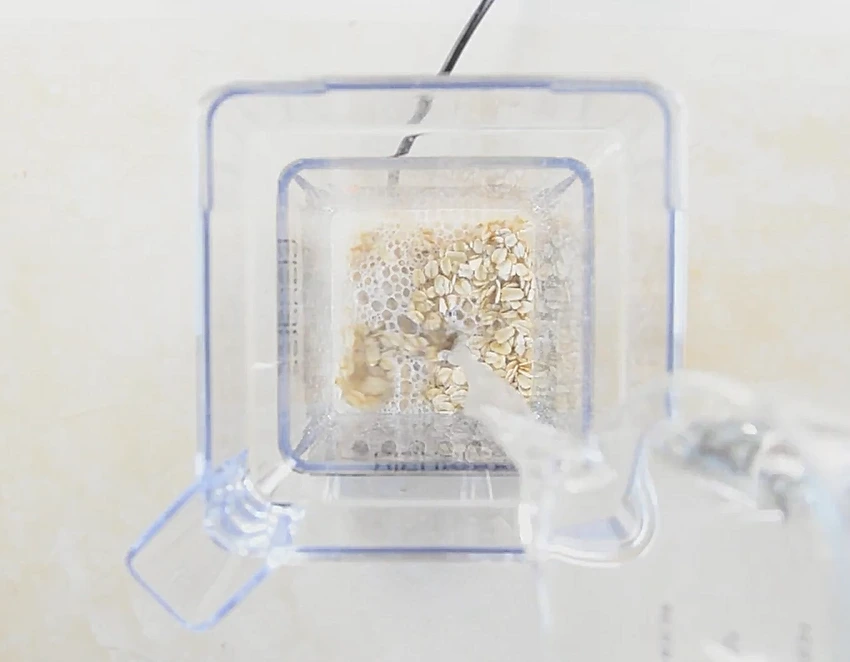 Chef's Tip
When selecting oats, look for ones labeled "gluten-free" to ensure they're safe for those with gluten sensitivities.
How To Make Oat Milk Creamer :
Now that we've got our stuff, let's take a look at how to make oat milk Creamer. Keep these tips in mind to make sure your creamer is the best it can be!
Begin by soaking 1 cup of rolled oats in 3 cups of filtered water for 15-30 minutes. This softens the oats, making them easier to blend.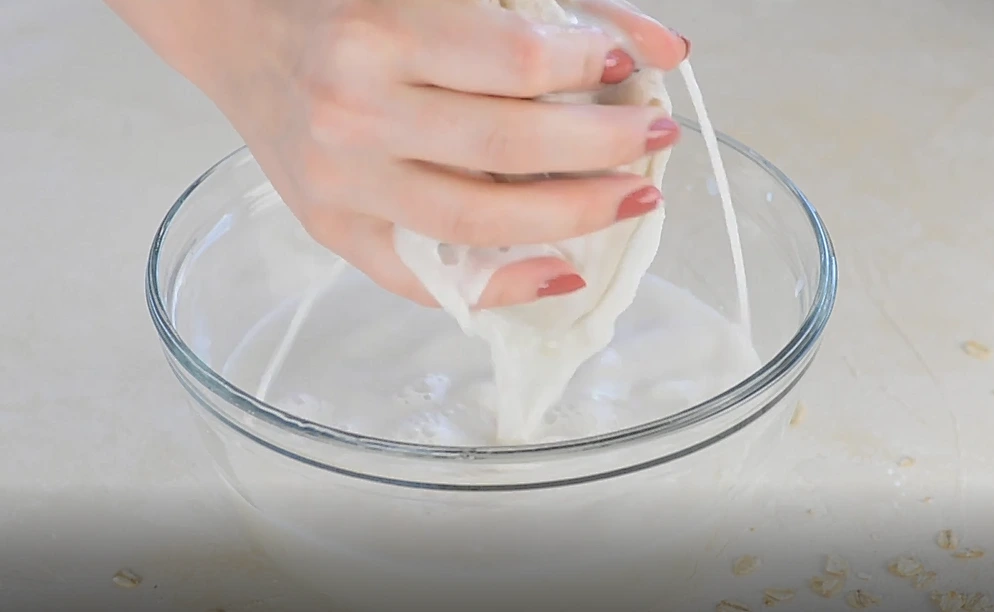 Blend the soaked oats, water, a pinch of salt, and your choice of sweetener until smooth.
Strain the mixture through a nut milk bag or fine mesh strainer, squeezing out all the liquid.
Step 3: Flavor Enhancement (Optional)
Add a teaspoon of vanilla extract, a pinch of cinnamon, or a tablespoon of cocoa powder for a delightful twist.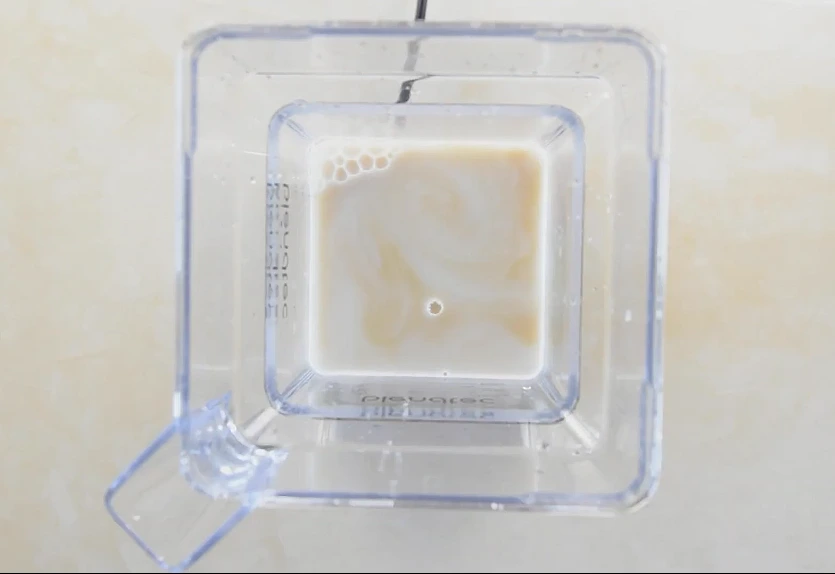 Step 4: Store Your Creamer
Transfer your creamy oat milk creamer into an airtight container and store it in the refrigerator for up to 4-5 days.
Common Mistakes to Avoid:
Overblending can make the creamer slimy, so blend just until smooth.
Don't skip straining; it's the key to a silky texture.
Be cautious with sweeteners; start with less and adjust to your taste.
Storage and Use
Now that you've made your own oat milk creamer, it's time to learn how to keep it fresh and use it in a variety of ways.
Storing Your Creamer:
Keep it in an airtight container in the refrigerator.
Shake well before each use to mix any settling.
Using Oat Milk Creamer:
In Coffee: Add oat milk creamer to your coffee for a rich, dairy-free latte experience.
In Tea: Enhance your tea with a splash of oat milk creamer; it pairs well with herbal and chai teas.
In Smoothies: Use it as a base for creamy and nutritious smoothies.
In Baking: Substitute oat milk creamer for dairy creamer in your recipes for a healthier twist.
In Cooking: Add it to soups and sauces for a touch of creaminess.
Chef's Tip
Oat milk creamer can be a versatile addition to your kitchen, elevating both beverages and recipes. Its creamy texture and subtle sweetness make it a delightful choice for countless culinary creations.
Benefits of Oat Milk Creamer:
Now, let's explore why oat milk creamer is more than just a culinary trend; it's a healthy, sustainable, and economically sound choice:
Health Benefits:
Low in saturated fat and cholesterol, making it heart-healthy.
Rich in dietary fiber, promoting digestive health.
Suitable for lactose-intolerant individuals and those with dairy allergies.
Sustainability:
Oats have a lower environmental footprint compared to dairy production.
Oats require less water and land resources, making them a sustainable choice.
Economic Benefits:
Making oat milk creamer at home is cost-effective compared to store-bought options.
You have control over the quality of ingredients, ensuring a premium product.
Summary
Reviewer
Review Date
Reviewed Item
Author Rating
Recipe Name