How to make buttermilk from almond milk
Discover the secret to making delicious buttermilk from almond milk. This dairy-free recipe is perfect for those with dietary restrictions or a vegan lifestyle. Use it as a versatile ingredient in various recipes, from baked goods to dressings. With just two simple ingredients and a few steps, you can enjoy the tanginess and creaminess of traditional buttermilk without any dairy products. Store it in the fridge and use it within a week. Whether you're baking or cooking savory dishes, this homemade buttermilk from almond milk will elevate your recipes to new heights. Try it and savor the flavor!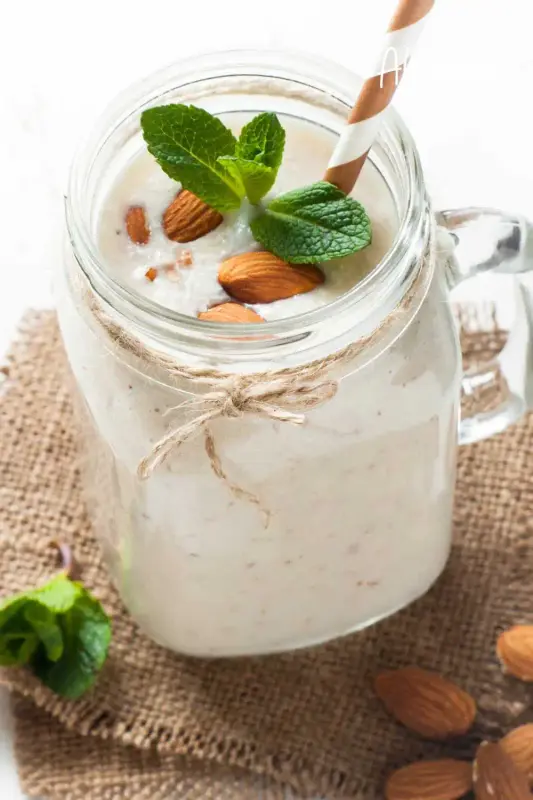 Why You'll Love This Recipe:
Dairy-Free Delight: Enjoy the flavor and texture of buttermilk, even if you can't have dairy. This recipe opens up a whole new world of possibilities for you.
Versatile Ingredient: Use homemade almond milk buttermilk in a variety of recipes, such as baked goods, dressings, marinades, and more. It's a fantastic substitute!
Nutritious Twist: Almond milk is packed with essential vitamins, minerals, and healthy fats, making it a nutritious alternative to traditional buttermilk.
Creamy and Tangy: Follow this recipe to achieve a delightful balance of creaminess and tanginess. Your dishes will reach a whole new level of flavor.
Cost-Effective: Making your own almond milk buttermilk ensures quality and freshness, and saves you money compared to store-bought options.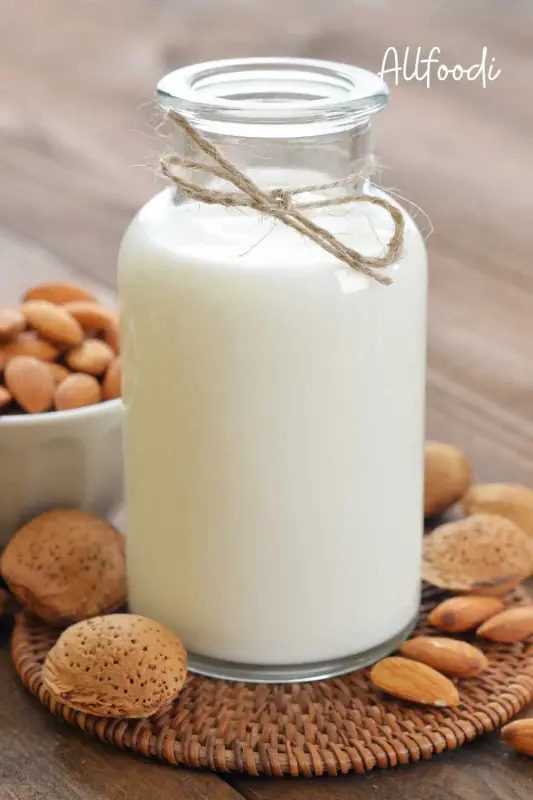 Expert Tips from the Chef:
Choose High-Quality Almond Milk: For the best results, opt for unsweetened and unflavored buttermilk from almond milk made from high-quality almonds. Check the ingredients to avoid any additives that could affect the fermentation process.
Add Lemon Juice or Vinegar: The acid in lemon juice or vinegar is essential for achieving the tanginess of traditional buttermilk. Feel free to experiment with different types to find your favorite flavor profile.
Allow for Fermentation Time: Patience is key when making almond milk buttermilk. Letting the mixture sit at room temperature for the recommended time allows the flavors to develop fully.
Adjust the Consistency: If you prefer thicker buttermilk, use less almond milk. For a thinner consistency, add a bit more almond milk to the mixture.
Storage and Shelf Life: Store your homemade buttermilk in a sealed container in the fridge. It should stay fresh for up to a week. Remember to give it a good shake before using it.
FAQ's:
Q: Can I use flavored almond milk for this recipe?
A: It's best to use unsweetened and unflavored almond milk to achieve the desired flavor and consistency of traditional buttermilk.
Q: How long does almond milk buttermilk last?
A: When stored properly in a sealed container in the fridge, your homemade buttermilk should stay fresh for up to a week.
Q: Can I use almond milk made from other nuts?
A: Although almond milk is the most common choice, you can experiment with other nut milk if you'd like. Just keep in mind that the flavor and consistency might vary slightly, so adjust accordingly.
Q: Can I use almond milk buttermilk for baking?
A: Absolutely! This homemade buttermilk is a perfect substitute in baking recipes that call for traditional buttermilk. It helps create a tender texture and adds a subtle tang to your baked goods.
Q: Can I freeze almond milk buttermilk?
A: It's not recommended to freeze almond milk buttermilk, as the texture and consistency may change after thawing. It's best to make smaller batches to ensure freshness.
Q: Can I use almond milk buttermilk in savory dishes?
A: Yes, almond milk buttermilk works wonderfully in savory dishes. It adds a creamy and tangy element to dressings, marinades, soups, and sauces, enhancing the overall flavor profile.
Q: Is homemade almond milk buttermilk a good source of calcium?
A: Almond milk does contain some calcium, but the amount may vary depending on the brand and almonds used. If calcium intake is a concern, consider incorporating other calcium-rich foods into your diet or consult a healthcare professional.
Summary
Reviewer
Review Date
Reviewed Item
How to make buttermilk from almond milk
Author Rating
Recipe Name
How to make buttermilk from almond milk