Chicken doughnuts are a unique flavor dish for a breakfast treat. In this recipe, we use a simple ingredient and combine this ingredient flavor with fried chicken with the texture of traditional doughnuts, an irresistible snack that's sure to satisfy the taste buds. You can also enjoy the tasty snacks but we also manage the chicken doughnuts budget friendly and surprisingly easy to whip up. if you have a special bunch or you just won't eat in the breakfast routine I'm sure these chicken doughnuts are top on your favorite list.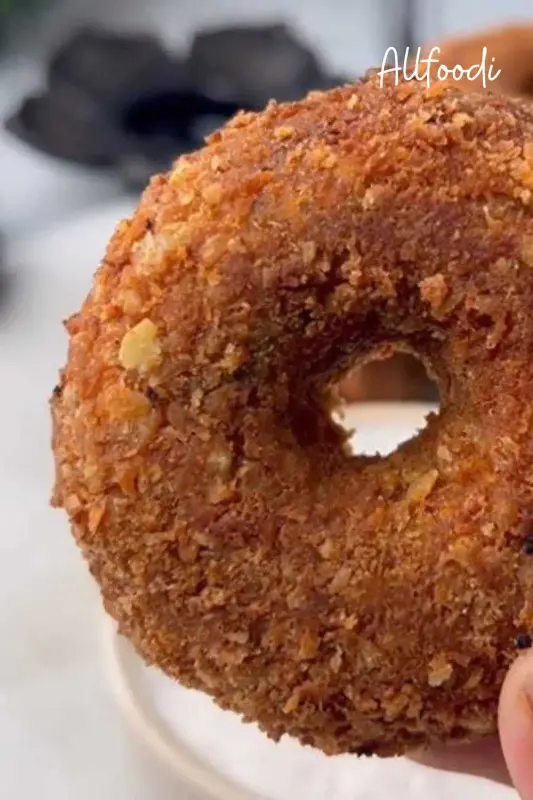 What Makes chicken doughnuts so Good:
Chicken doughnuts, also known as chicken donuts or chicken doughnut sandwiches, have become increasingly popular in recent years. There are a few factors that contribute to their deliciousness:
1

Sweet and savory combination: These chicken donuts provide a sweet and savory combination that gives the flavors of a unique taste.

2

Texture: The texture of chicken doughnuts is crispy and soft. You can enjoy the fluffy donuts that create a delightful texture contrast.

3

Convenience: Chicken doughnuts are easily packable and an ideal lunch option for those individuals on the run.

4

Novelty factor: The mix of chicken and doughnuts has set new trends in the world of foodstuff, and it is becoming a popular menu item.
For Best Result You Need to Buy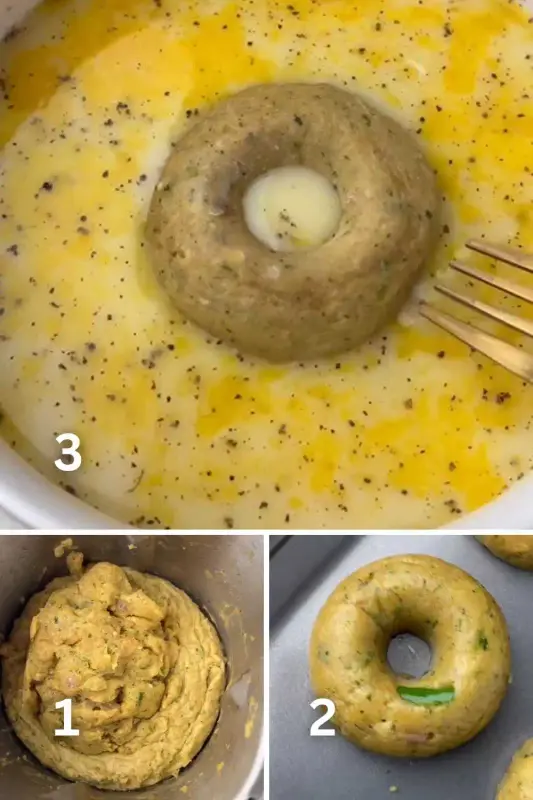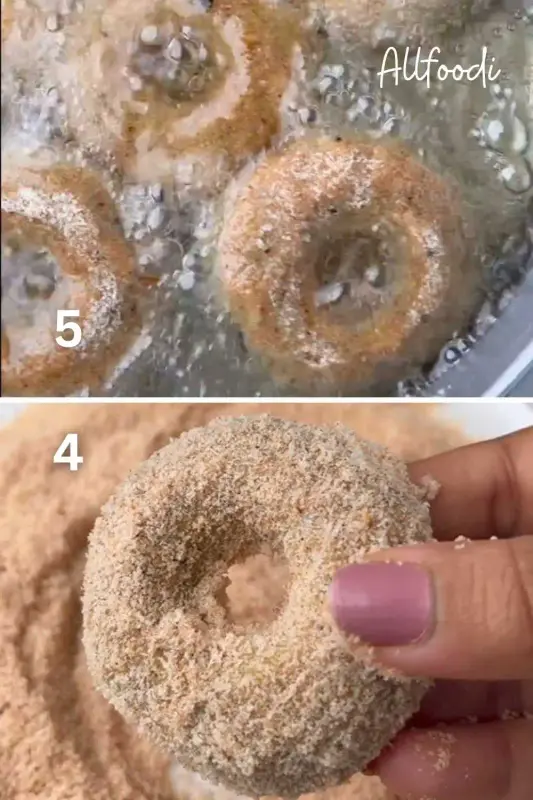 Chef tips for chicken doughnuts:
If you're looking to make chicken doughnuts at home, here are some chef tips to help you achieve the best results:
1

Choose the right chicken: Use skinless chicken thighs or breasts for the best texture and flavor. Cut them into pieces that are of the same size so they cook the same way.

2

Marinate the chicken: A simple marinade can add taste and ambrosia to the chicken. Try marinating the chicken in buttermilk or a blend of spices and oil for several hours before cooking.

3

Coat the chicken in flour: if you want to crispy crust Coat the chicken in seasoned flour before frying to create.

4

Right temperature:Heat the oil at the right temperature before adding the chicken doughnuts. if the oil temperature is high, the chicken will cook too quickly and dry inside the doughnuts, while if it's too cold, the coating won't crisp up properly.

5

Drain the chicken: Once the chicken donuts are fried, place the donuts on a wire rack to drain any excess oil and keep it crispy.

6

Pick the right doughnut: If you need the best flavor and texture combination make sure to use plain glazed doughnuts. Do not overpower the chicken while filling and topping.

7

Assemble the sandwich: Cut the doughnut in half and add a piece of chicken, along with any other toppings you desire (such as bacon, cheese, or pickles).