Apple custard is a famous dessert in the winter and fall season. This creamy sweet dessert is made with simple ingredients such as sauteed apple. eggs, milk, sugar, and some spices like cinnamon and nutmeg. If you are looking sweet dish Apple custard is a perfect choice, whether you serve it after dinner or in a breakfast dish, apple custard versatile and satisfying option.
In this recipe, we will show you how to make apple custard from scratch, with tips and tricks from professional chefs to ensure that your custard turns out perfectly every time.
What Makes Apple Custard Recipe So Good:
There are several factors that make apple custard recipes so good:
1

Combination of apples and custard: To ensure that your apple custard is well made, use only apples that hold their shape and firmness after cooking, such as Granny Smith, Honeycrisp, or Braeburn. Avoid using apples that will be too mushy after cooking, as they will not be able to withstand the heat.

2

Use of spices: You can use some spices like cinnamon and nutmeg and enhance the characteristics of the apple juice, producing the custard to taste even better thereafter.

3

Texture: The Apple Cheesecake contains soft, tender apples and smooth cheesecakes that melt on your tongue. The texture is pleasurable and delightful, with its mix of soft, tender apples and cream.

4

Versatility: If you would like an Apple cream dessert, the flavor can be warm or cold. You may enjoy this dessert either in the morning or at supper. You may change the individual recipe by adding several types of apples, using a variety of spices, or testing the custard base.
For Best Result You Need to Buy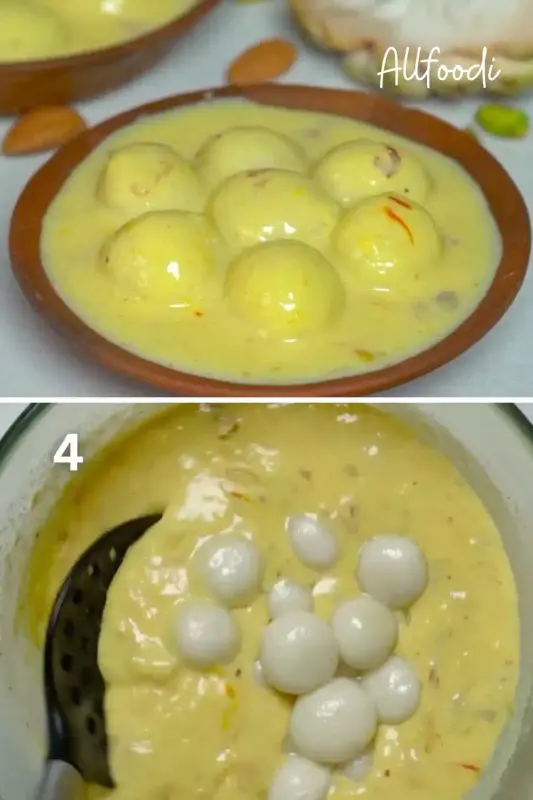 Complete Recipe in Video:
Chef tips for Apple Custard:
Here are some chef tips for making apple custard:
1

Use the right type of apple: For apple custard, you want to use apples that are firm and hold their shape when cooked, such as Granny Smith, Honeycrisp, or Braeburn. Avoid using apples that are too soft or mushy, as they will not hold up well in the custard.

2

Pre-cook the apples: To ensure that the apples are cooked properly and evenly, it's a good idea to pre-cook them before adding them to the custard. You can sauté them in butter or bake them in the oven until they are soft but still hold their shape.

3

Add spices gradually: When adding spices like cinnamon, nutmeg, or allspice to the custard, start with a small amount and gradually add more to taste. Too much spice can overpower the dish and make it unpleasant.

4

Temper the eggs: To prevent the custard from curdling, it's important to temper the eggs by adding a small amount of the hot milk mixture to the beaten eggs and stirring constantly before adding the eggs to the rest of the milk mixture.

5

Use a water bath: To ensure that the custard cooks evenly and doesn't crack or curdle, it's a good idea to bake it in a water bath. This involves placing the custard dish in a larger baking dish filled with hot water and baking it in the oven.

6

Chill the custard before serving: Apple custard is best served chilled, so it's important to allow it to cool completely in the refrigerator before serving. This will also help the custard set properly and make it easier to slice and serve.